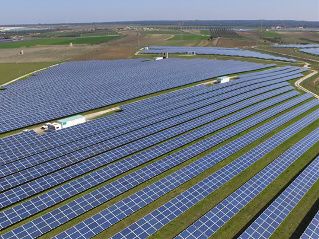 TECHNICAL AND INSTRUMENTAL DUE DILIGENCE FOR PHOTOVOLTAIC PLANT OF ANY POWER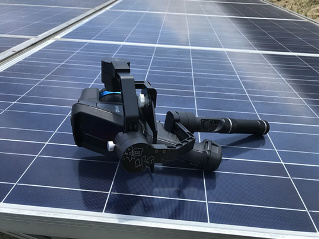 MODULES INSPECTIVE ANALYSIS, TESTS, PERFORMANCE ANALYSIS FOR GREAT PHOTOVOLTAIC PLANTS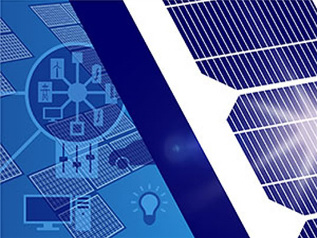 ENERGY PLANT DESIGN, CONSTRUCTION SUPERVISOR, GRID CONNECTION AND GSE MANAGEMENT
---
BROCHURE AND REFERENCES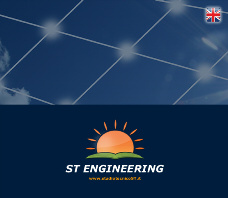 - Company Brochure
- Performed Works Brochure

IR THERMOGRAPY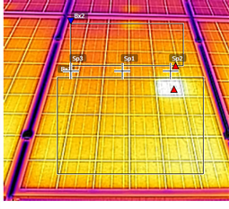 We perform infrared thermographic analysis in high resolution on photovoltaic modules (for hot-spot, PID, connections), electrical panels, string and centralized inverters in order to detect malfunctions or thermal anomalies (FLIR @MSX technology).


LAST NEWS

25/06/2018
Isolation transformer removal and plant adaptation to CEI 0-21. Savings and gains obtained

---
10/05/2018



---
12/10/2017
---
04/07/2016



---
30/06/2017



---
05/10/2016



---
29/06/2016





new! PV-SCAN, THE SMART PLATFORM FOR PV PLANT!
PV-SCAN is the "smart" platform born for Photovoltaic Performance Analysis and more!
After many years of experience acquired in Technical Due Diligence, with PV-SCAN you can, in one smart platform, handle Specialistics Measurements on big photovoltaic plant and more: Reporting, Due Diligence web cloud, Energy Production Prediction, Technical Revamping Analysis for modules and inverters, Modules serial numbers mapping with replacement management. And again, you can keep the performance of the main system components under control, through the visualization and analysis/processing of: thermography of modules, string box, inverters and trafo MT, I-V Curve, Insulation, PR% by plant test, 2D and 3D Drone Mapping for shadow analysis and more. For Asset Management Company and Owners/Properties.

INSTRUMENTAL CHECKS ON PHOTOVOLTAIC PLANTS

We perform technical checks (also for legal disputes) on photovoltaic plants of any power in BT and MT. We are able to perform thermographic tests on photovoltaic modules with drone, outdoor electroluminescence analysis of photovoltaic modules and strings, power loss analysis of photovoltaic modules through IV curve detection, complete plant testing with PR% measurement (performance ratio %) DC and AC and performance decay. Analysis of DC insulation and measurement of insulation resistance. Are carried out grid electrical parameters measuremets for quality analysis.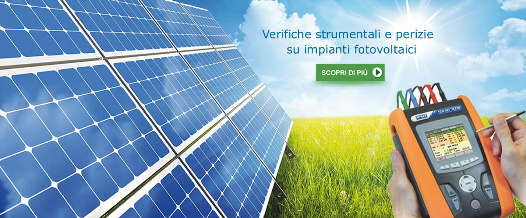 PHOTOVOLTAIC MODULES PERFORMANCE ANALYSIS

The study of the photovoltaic systems durability begins to become very important. The study of installed photovoltaic modules is fundamental, ensuring that they are free from thermal defects, PID (Potential Induced Degradation) and other efficiency issues. We are available to individuals and installers for technical inspection and support (also for legal disputes).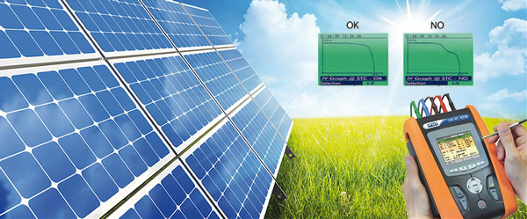 OUTDOOR (IN FILED) ELECTROLUMINESCENCE
We are able to offer the hi resolution Electroluminescence service (on site) for photovoltaic modules and strings for an easy identification of the photovoltaic modules affected by PID (Potential Induced Degradation) effect, cell connection bus breakages, cell fractures (cracks), dark spots, damaged module bypass diodes and much more.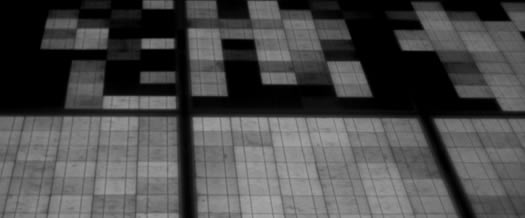 PHOTOVOLTAIC PLANT THERMOGRAPHY WITH DRONE

Aerial thermography with high resolution drone (FLIR technologies) for easy identification of photovoltaic modules affected by hot-spots caused by defects or breakage of some cells of the same module. In-depth thermal analysis for the study of the detected defects.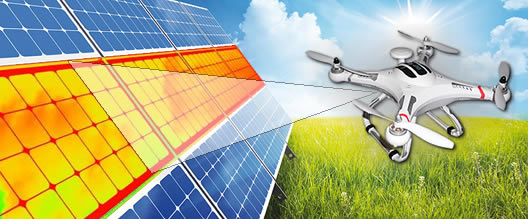 TECHNICAL AND INSTRUMENTAL DUE DILIGENCE FOR PV PLANT

We perform the complete Technical Due Diligence of a photovoltaic plant in one working day (for 1 MWp plant), providing its customers with a complete and reliable technical status panel. Our engineers perform the measurements in the field (according to specific techniques required by the customer) with calibrated and certified equipment of the latest generation.