LAW 21 JUNE 2017 N.96 - NOT CERTIFIED PHOTOVOLTAIC MODULES.
"CONTO ENERGIA GSE" STATAL INCENTIVE DECAY.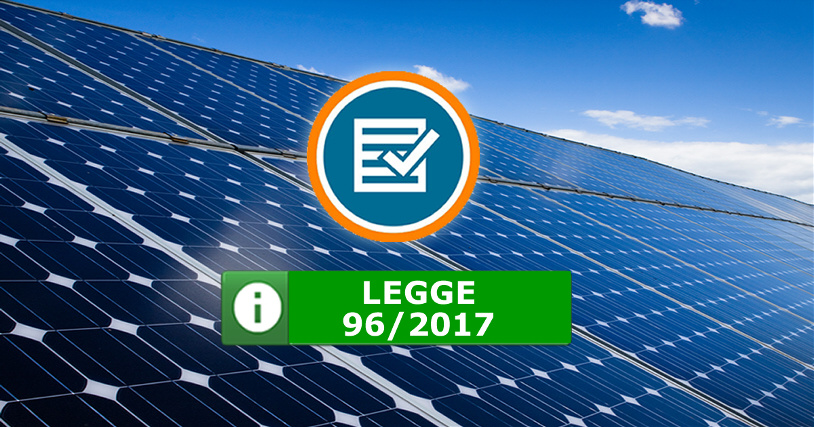 June 23, 2017 was published in the official gazette n. 144
Law No.96 of 21 June 2017
"Conversion into law, with amendments, of the Decree-Law of 24 April 2017, No. 50, containing urgent provisions on financial matters, initiatives in favor of local authorities, further actions for the affected areas from seismic events and measures for development. " Among the planned interventions the article 57-quarter "Safeguarding the production of energy from photovoltaic and wind plants" is present. This article contemplates the possibility for producers of photovoltaic plants with a nominal power higher than 3 kWp and for which the GSE has ascertained the installation of photovoltaic modules that do not comply with the reference standards (CEI EN 61215/61646/62108 and CEI EN 61730-23), and for which there was a provision by the same GSE to cancel the incentive tariff in the Energy Account, to regain
the state incentive reduced by 20%
.
The following diagram illustrates the documentation that the Responsible Person must send, together with the attachment "Application for the application of the deductions from the incentive tariff, pursuant to Law 21 June 2017, n. 96, art. 57-quater "and the other documents envisaged, in order to prove the substantial and effective compliance of the installed modules with the technical requirements and their perfect functionality and safety.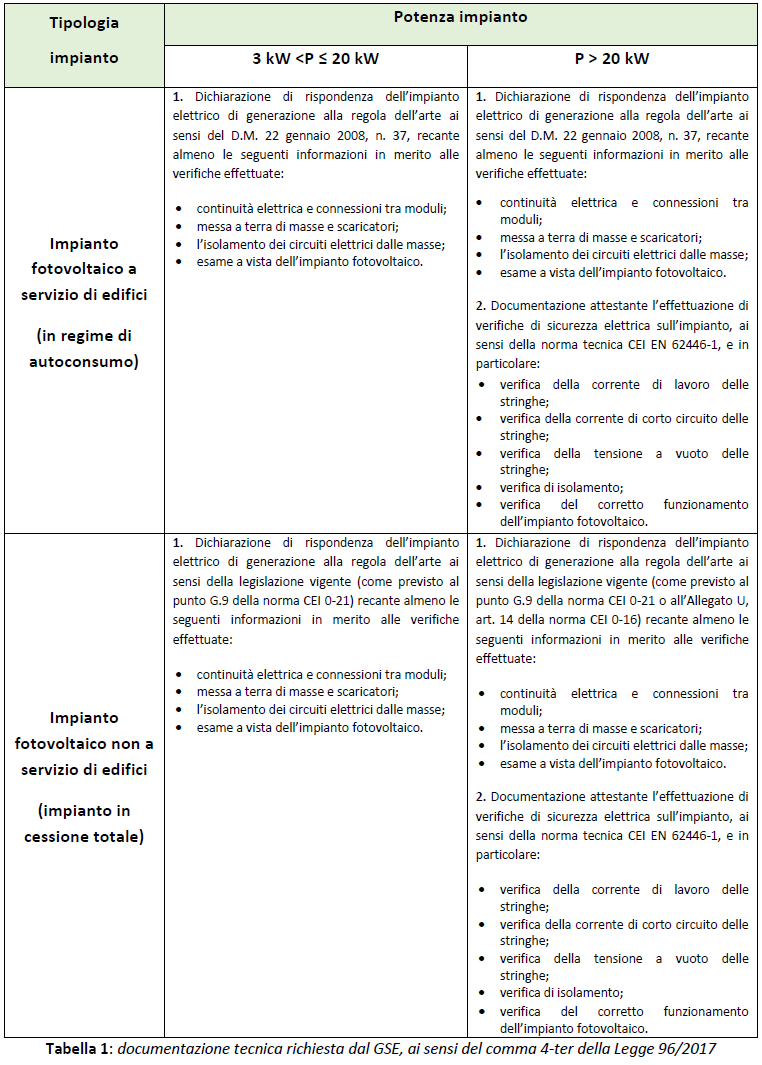 We are able to perform all the instrumental measures necessary to obtain a reduced government incentive. We perform the necessary paperwork with the GSE.

Our engineers have performed the necessary measurements to reinstate the incentive for over 30 MWps of photovoltaic plants.

CONTACT US FOR TECHNICAL ANALYSIS OF YOUR PHOTOVOLTAIC PLANT

We are available for individuals and installers for technical inspection and expertise also for legal disputes use.
Contact us info@st-ingegneria.com